Meet the Doctor
Louis Saliba, D.M.D.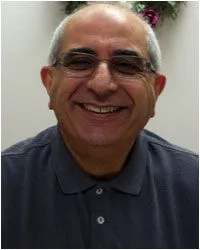 A professional of Saliba Dentistry, Dr. Saliba grew up as the fourth child out of five brothers. He pursued his undergraduate degree in Chemistry and, thereafter, attended the rigorous and competitive Semmelweiss University of Medicine, where he earned his degree of Doctor of Dental Medicine. He also received a post-doctoral degree for both Dental Surgery and Orthodontics specialty.
Since obtaining his prestigious doctoral degree in Dental Medicine, Dr. Saliba has provided exceptional dental services to thousands of satisfied dental clients during his 42 years of professional dental services across three countries. As a prelude to establishing his Middlefield dental practice, Dr. Saliba successfully completed hundreds of hours of courses in post-doctoral dentistry. His dedication to learning and implementing the most advanced dental techniques in the field has earned him the admiration of his clientele, which has rewarded him with continuous repeat business and excellent word of mouth advertising.
Dr. Saliba is a standing member of the American Dental Association, Ohio Dental Association, and the Akron Dental Society.
Dr. Saliba is the faithful husband to his wife of 42 years, Dr. Andrea Doczy-Saliba, and proud father of two adult daughters and an adult son. During his leisure time, Dr. Saliba enjoys reading and is an avid swimmer.